Frequently Asked Questions
Below is a list of commonly asked questions regarding the services offered by the St. James Rehab Center. If your question is not covered in this list, please feel free to contact the clinic.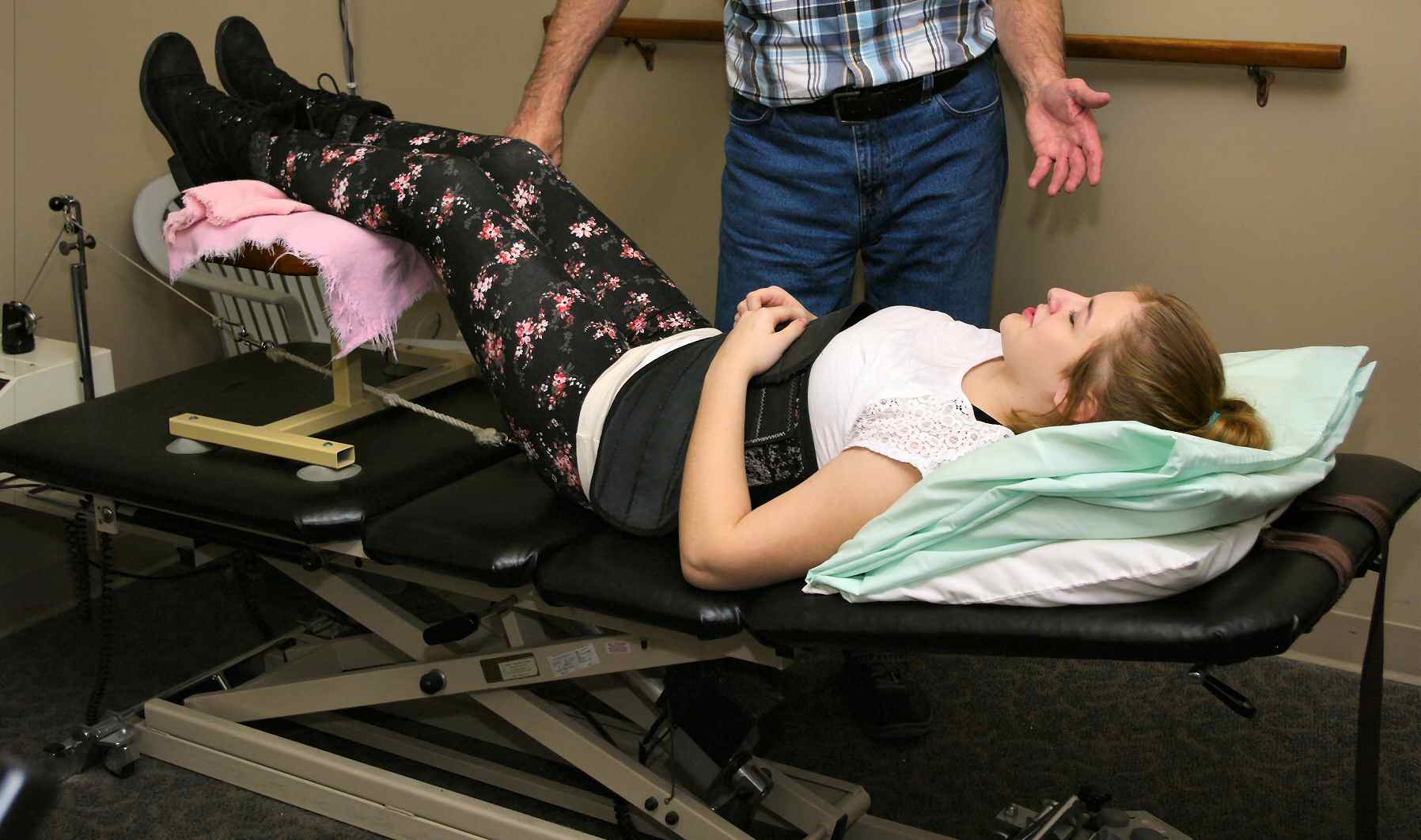 Do I need a doctor to refer me to physiotherapy treatment?
Patients do not need a referral to be treated by a physiotherapist . However, some private insurance companies do require a doctor's referral. Please check with your private insurance company before making an appointment.
What should I expect on my fist visit?
On your first visit you will need to fill out some general information forms; and, if you are a WCB or MPI patient, there will be some questionnaires to complete as well. Please arrive 10 minutes early for your first appointment. Your therapist will review your injury or condition to plan a treatment program for you. This review will include the following:
Questions about your present condition and health history.
An examination to assess your injury or condition. This can sometimes temporarily increase your pain. We will help to relieve any discomfort you experience after the assessment.
Review of your assessment findings with a recommended treatment plan.
Your consent to proceed with treatment.
What kinds of questions are asked?
Various questions about your condition and how it occurred are asked. Your health history helps the therapist understand your current condition. They may ask you for information about:
The nature of the pain, such as location and intensity you are currently experiencing or have had in the past.
Your personal and family medical history.
Medications you are taking.
Treatments you have had recently or in the past.
The physical requirements of your job, lifestyle or leisure activities that may affect your condition or treatment.
What does the physical exam include?
The therapist does a physical evaluation. Changing or removing clothes may be required to see the problem area.
The therapist may touch the problem area to see if there is any tenderness, swelling, or heat. Using their hands, they may test the problem area to see if weakness exists, if movement is limited, and how much pain there is.
What should I wear to my therapy treatment?
Dress comfortably. You are welcome to bring your own tank-top, t-shirt and shorts. We offer shorts and gowns. We ask that you remove your shoes at the entrance, so you may want to bring indoor shoes or slippers.
What will my therapy program include?
Your therapist will take a history, perform a physical examination and develop a treatment plan with you. Your treatment plan may include customized exercises, manual therapy or any of the treatments listed in our Services section.
How many treatments will I need?
Subsequent treatments will likely be required – your therapist will tell you how often they recommend you return. It is common to need 1-3 treatments a week to start. As you progress, you will need to see your therapist less frequently. Your therapy sessions will conclude when your goals are met and maintainable at home with a home program. It is common for people to attend therapy treatments for 1-3 months, although it varies from person to person. Plan for 45 minutes to an hour for each treatment session.
What will be required of me between treatments?
You will receive a home program to work on, which can include stretches, strengthening, and/or stability exercises. You may be asked to make adjustments to your work station, or changes to your daily activities or exercise regime, in order to relieve pain and promote healing.
What are the clinic fees for Physiotherapy?
Physiotherapy fees are based on the fee guide issued annually by the Manitoba Association of Physiotherapists. Please call the clinic for the current fees.
We accept debit, credit card and cheques. No cash transactions please. If you have extended therapy needs, we can arrange to invoice you, with a signed authorization. Physiotherapy receipts are an income tax deduction for those who qualify.
Are these services covered by Manitoba Medical or private insurance companies?
Physiotherapy is only covered by Manitoba Medical when performed in a hospital setting. Physiotherapy performed in a private clinic is not covered by Manitoba Medical, even if your physiotherapy is prescribed or referred by a doctor. All forms of physiotherapy are commonly covered by private insurance companies if your plan includes extended health benefits (EHB). You can find out the details of your insurance coverage by calling the number on your insurance card and providing them with your identification numbers.
Do you directly bill WCB, MPI or private insurance companies?
For direct billing of WCB or MPI claims, we will require your injury claim number, and would prefer to also have the name and phone number of your claim adjudicator. To directly bill services to your private insurance company, we will require your group and contract number. If you are covered under your spouse's insurance, we will also require their insurance provider's information as well.
When should I use ice?
Ice treatment should always be used during the inflammatory phase of an injury. This occurs in the first 72 hours following injury or injury aggravation.
How do I use ice?
The injured area should be iced for 20 minutes every 2 hours. This can be accomplished by using crushed ice or an ice pack wrapped in a damp tea towel.
When should I use heat?
Heat should be used to speed injury healing once the injury has completed the inflammatory phase. The inflammatory phase normally lasts up to 72 hours following injury or injury aggravation. It is therefore, generally safe to use heat treatment after the initial 72 hour period following injury or injury aggravation. Heat is also an effective way to help reduce muscle tightness or joint stiffness.
How do I use heat?
Apply a heat pack for 10 – 30 minutes at a comfortable warmth to the injured area. This can be repeated 2 – 5 times daily or as required and should ideally be used before exercise. Ensure your heat pack is not hot enough to cause a burn. Wrapping your heat pack in towels can help to reduce the temperature.